Bus Transfers To and From Glasgow Airport



Buses from Glasgow Airport with Bus Routes and Times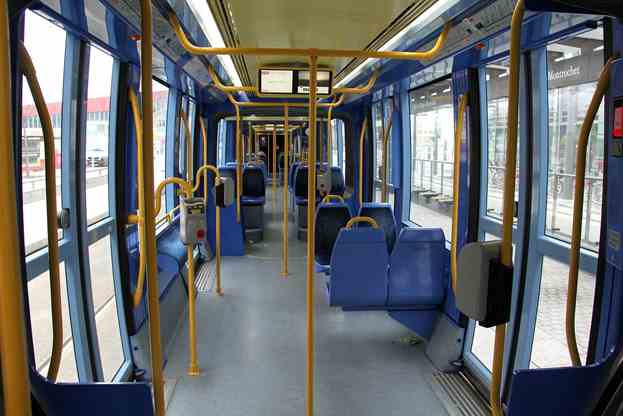 Glasgow Airport is one of the largest in Scotland, and also one of the largest international airports in the United Kingdom, handling over seven million passengers per year. The airport is situated only 8 miles (13 km) from central Glasgow. Passengers arriving at Glasgow Airport, or traveling to Glasgow Airport, will find many transportation options available. One of the most popular and cost effective means of transportation is by bus, and similar to most international airports, there are many bus services which operate from Glasgow Airport.
Glasgow Airport consists of a single terminal building, as well as a satellite terminal used for checking-in with certain low-cost airline companies. These two buildings are connected with a walkway. Passengers who want to use the bus services will find all the bus stops on the terminal forecourt. The 500 Glasgow Flyer Express service running to Glasgow City center operates from Bus Stop 1, and the 300 bus to Clydebank and Paisley Gilmour Street rail station operates from Bus Stop 6. Another local service, 66, traveling to Paisley Gilmour Street rail station is available at Bus Stop 7. Bus Stop 8 is used for the 747 bus service to Partick, and Bus Stop 9 is used for the 925 Skye service and the 800 Largs service.
The Glasgow Flyer Airport Express Service at Glasgow Airport
This bus service is number 500, and is the best option for passengers who want to travel to Glasgow City center from the airport, or from the city to the airport. The buses travel to the Buchanan bus station, which is stand 46, and to the Glasgow Central railway station. The Glasgow Flyer is a frequent bus service, operating approximately every ten minutes from the airport. A trip to Glasgow rail station will take around 15 minutes, while to the bus station the journey is about 25 minutes.
The Glasgow Flyer bus services also stops at all major city hotels en route, at Strathclyde University, and at the Queen Street rail station. The Glasgow Central rail station can be used for connections to the rest of Scotland and the UK, while the Queen Street rail station is ideal for connections to other stations in Scotland. Using this bus service is very economical, with tickets starting from £4.50 for a single fare. An adult return day ticket costs £6.50, an adult open return ticket costs £7.00, while a 10 journey ticket costs £30.00.
Bus Service 747 (AirLink City Service) at Glasgow Airport
This bus service can be used to travel to the city center via Renfrew, Braehead, Partick, Kelyingrove Art Gallery and Charing Cross. It is the ideal service to use if you wish to visit the west of the city, or stop along the way to the city center at some of the best retail and tourist attractions in Glasgow. A bus is available from Glasgow Airport every twenty minutes, and a trip to the Buchanan bus station is approximately 48 minutes in duration. The Service 747 connects with the First network at Partick or Glasgow City center.
A single fare for this bus service will cost £3.90, and return tickets are £5.00. A return ticket, or FirstDay Plus ticket, can be used for unlimited travel until 1am on the day after purchase, as well as for your return journey to the airport within two weeks. A 2 Journey adult ticket which can be used on the day of purchase for all First services, including the 747 AirLink, costs £3.95. FirstWeek bus tickets are also available for unlimited travel network-wide for seven consecutive days, with a cost of £16.00.
Bus Service 66 at Glasgow Airport
Service 66 has replaced the old Service 60 at Glasgow Airport, which was operated by Arriva, and has extended its services to include the airport. Passengers can use Service 66 to travel to certain local destinations and to Paisley Gilmour Street.
Bus Service 800 (Largs) at Glasgow Airport
This bus service is operated by Arriva, and provides transport to the airport from Largs, situated on the Ayrshire coast. Passengers can also travel to Largs from the airport. There is a bus available at five minutes past each hour, from Monday to Saturday. The 800 bus service also stops at Kilbirnie, Beith, Johnstone and Paisley.
Coaches to National Destinations at Glasgow Airport
Passengers traveling to national destinations will first need to get to the Buchanan Bus Station in central Glasgow with the 500 bus service or the 747 bus service. Various coaches travel from this location to all destinations around Scotland and the United Kingdom, by operators such as National Express and Scottish CityLink.
Glasgow Airport is fully accessible to disabled passengers, with adequate toilet facilities, reserved seating areas and dedicated parking facilities. The airport also has help points, from where further assistance can be requested, and various facilities to assist blind or hearing impaired individuals. Assistance can also be arranged with your airline company. In terms of the bus services at Glasgow Airport, most companies operate buses with low floors, and those which are fully accessible.
Passengers at Glasgow Airport can make general enquiries at the information desk on the first floor, or further bus service information is available from the Strathclyde Passenger Transport desk on the ground floor in UK arrivals. The Scotland tourist information desk is located in the international arrivals concourse.