Taxi Transfers To and From Glasgow Airport
Find Unbeatable Value Taxi Transfers


Glasgow Airport Taxis - Fares, Distances and Where to Find Them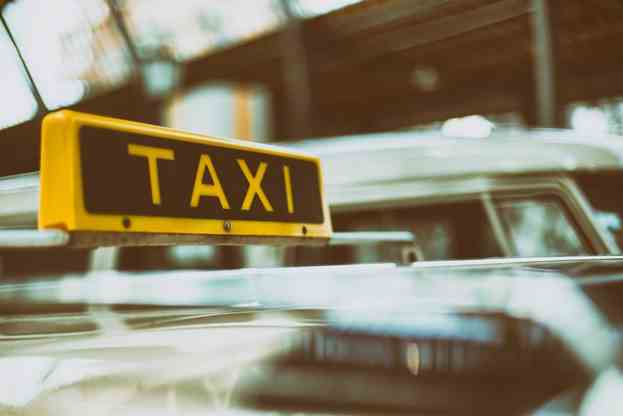 Glasgow Airport is one of the busiest airports in the United Kingdom, serving over 9.6 million passengers per year. It is also the second largest airport in Scotland, and situated only 8 miles (13 km) from central Glasgow. Passengers arriving at Glasgow Airport, or those who are departing from the airport, have many transportation options to reach their destination. Taxi services are available, and most people find this to a convenient and quick option. Even though taxis are always more expensive than the bus or train services, many travelers enjoy the privacy and individual service provided by the taxi companies at the airport.
Taxis at Glasgow Airport can be found in front of the terminal building. There is only one terminal at the airport, with a satellite extension known as T2 for certain low-cost airline check-in procedures. The only taxis allowed to operate from the airport taxi rank are those licensed by the Renfrewshire Council, therefore passengers are guaranteed to receive excellent taxi services. Taxis are also required to meter their journeys and display their scale of charges. Any length of journey can be traveled in a taxi, although it is recommended to negotiate longer travel costs with the driver before leaving the airport. Take note that extra charges could be applicable for luggage loaded, late night driving, travel on public holidays, or extra passengers in the taxi. The drivers will be able to explain in more detail if any of these charges will be added to your taxi fare. Taxis at Glasgow Airport are available 24 hours a day.
When arriving at the airport by taxi, you are required to be dropped off in the new zone to the west of international arrivals. Currently, all other private hire vehicles and TOA taxis can collect passengers from Car Park 1 or Car Park 2, which will incur a minimum parking fee of £1.00. In future however, there will be dedicated taxi pick-up point in Car Park 2. This is in accordance to new airport regulations which do not allow vehicles to park and wait directly outside the terminal buildings due to safety and security reasons.
Glasgow Airport Millennium Taxis is an example of a taxi company which is fully licensed to use the taxi rank at the airport. All drivers of these vehicles are personally selected and operate within the strict guidelines of Glasgow Airport Millennium Taxis. Some of the requirements for taxis operating at the airport include:
Vehicles must not be older than three years of age
Vehicles should be white in color
Drivers will hold a Hackney driving license and have their credentials checked by the police
Drivers should also wear a uniform at all times
Taxis at the airport are inspected without notice by Council Taxi inspectors
Drivers are trained for customer care and tourism
Many taxi services at Glasgow Airport now also offer credit card facilities.
Taxis in Glasgow can easily be found at taxi ranks in the town center or at any of the main railway stations. Taxis can also be hailed from the street, or called to come and collect you from quieter areas of Glasgow. If you are staying at a hotel, the hotel staff will be happy to recommend a good taxi company, and may even make the arrangements for you. It can be confusing for individuals unfamiliar with Glasgow to decide on a good taxi company to use. They also all look very different, and may be wrapped in advertising. Safer taxis to use are those with a metal plate on their side displaying the taxi license details issued by the local authority, and drivers should display their photo and license details within the taxi. Many taxis in Glasgow are the same ones you find in London – the black Hackney cabs, since there are over 1,500 of them dedicated to the Glasgow city area. These taxis can accommodate up to five people, have seat-belts and air conditioning. Some even have digital TVs. Hackney cabs can also easily be hailed from the street provided their orange sign is lit up showing they are available, however, they will not stop to collect you if you are nearby a taxi rank. It is best then to go to the taxi rank and organize your car from there.
Passengers at Glasgow Airport who have any complaints regarding the taxi services offered should immediately call +44 (0)844 481 5555, and quote the driver's taxi permit plate or vehicle registration number. Further transport information is available at the airport from the Strathclyde Passenger Transport desk on the ground floor in UK arrivals, or general enquiries can be made at the information desk on the first floor. There is also a tourist desk available in the international arrivals concourse.
Taxi fares to & from Glasgow Airport (GLA)
| Book | Origin / Destination | Duration (Mins) | Distance | Up to 3 passengers | Up to 4 passengers | Up to 6 passengers | Up to 7 passengers | Up to 10 passengers | Up to 13 passengers | Up to 16 passengers |
| --- | --- | --- | --- | --- | --- | --- | --- | --- | --- | --- |
| Book | Brunel University London | 400 | 650 KM | £1037 | £881 | £1452 | £1244 | £2075 | £2075 | £2075 |
Taxi Transfer Customer Reviews
Available Transfer Options