Train Transfers To and From Glasgow Airport



Glasgow International Airport Train Transfers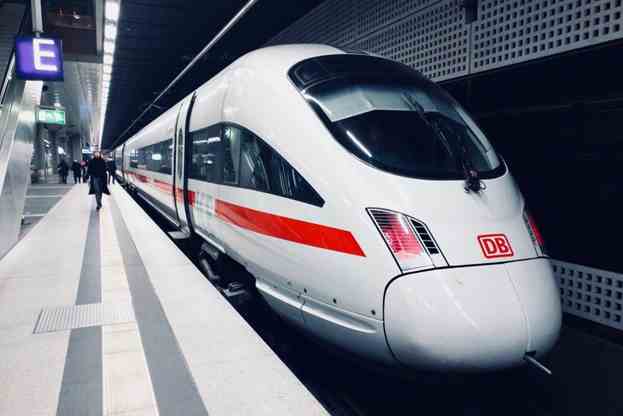 Glasgow Airport in Scotland is only 8 miles (13 km) from central Glasgow. It is an international airport serving over seven million passengers per year, and is therefore one of the busiest airports in the United Kingdom. Edinburgh Airport is the only airport larger than Glasgow Airport in Scotland. Although it is such a large airport, there is no train station at Glasgow Airport. However, arriving passengers will find it easy to reach other nearby train stations by using the bus or taxi services at the airport. Passengers can also travel by bus or taxi from the train stations to reach Glasgow Airport for their departure flights.
There are many train stations in Glasgow, with the nearest one to the airport only one mile away. This is Paisley Gilmour Street railway station. The Glasgow Central station can be reached by rail from Paisley Gilmour Street station, and also by bus services from the airport. Another railway station in Glasgow is the Queen Street station, offering connections to other stations in Scotland.
To reach Paisley Gilmour Street railway station from Glasgow Airport passengers should use the bus services 66 or 300. The airport consists of a single terminal building, and all the bus stops are found on the terminal forecourt. The Bus Service 66 is a new service which has replaced the old Service 60 at Glasgow Airport. These buses travel to Paisley Gilmour Street station and other local areas. Passengers who want to reach Glasgow Central Station by bus can make use of the Glasgow Flyer Airport Express services. This bus is also referred to as the 500 bus service, and is available every ten minutes from the airport. A trip to the central train station will take about 15 minutes. The Glasgow Flyer can also be used to reach the Buchanan Bus Station in central Glasgow, from where there are many coach connections to national regions, and the Queen Street rail station, which is ideal for connections to other stations in Scotland.

From Paisley Gilmour Street rail station there are eight trains an hour to Glasgow Central station, although on Sunday there are only five trains per hour. Passengers at Glasgow Airport can purchase tickets for rail travel to the central station via Paisley Gilmour Street station from the SPT Travel Center on the ground floor of the terminal. This office is situated next to domestic arrivals. Passengers who would like to reach the airport from any station in Scotland can simply ask for a rail ticket to Glasgow Airport. These rail tickets will also be valid on the bus services to the airport.
Glasgow has an excellent train network, centered around the two main stations of Queen Street and Glasgow Central. The Queen Street station is located on West George Street and serves Edinburgh and the north of Scotland. Regular trains are available every fifteen minutes. Glasgow Central station is located on Gordon Street, and provides connections to the west coast of Scotland and the south of England. Train tickets are available from ticket offices at the station, or from the conductor of the train if there are no staffed offices at the station. Another popular way of getting around Glasgow is to use the 'Clockwork Orange', a busy underground train network. This network is a single, circular train line which connects fifteen stations in central Glasgow, west Glasgow and south Glasgow. Trains on this system are fast and convenient, and operate from Monday to Saturday between the hours of 06:30 and 23:30. On Sundays the trains are available from 11:00 to 17:45.
Glasgow Airport is modern and well-equipped with all the necessary amenities for arriving and departing passengers. There are banking and currency exchange services, family and baby facilities, business facilities, VIP lounges, excellent shopping and dining opportunities, and many other services. The airport is also equipped for disabled passengers, with adapted toilet facilities, dedicated parking areas, call points and reserved seating areas. Additional assistance can also be arranged with your airline company before 48 hours of your departure flight. Various help is available as well for blind and hearing impaired individuals. In terms of rail transport, a ramp for wheel chair access to the platforms can be made available on request. The train service from Paisley Gilmour Street to the airport is fully accessible.
General enquiries can be made at the information desk on the first floor of Glasgow Airport, while further transport information is available from the Strathclyde Passenger Transport desk on the ground floor in UK arrivals. Tourist information is also available from the Scotland tourist information desk in the international arrivals concourse.