Polestar Car Rentals at Glasgow Airport
UNBEATABLE VALUE CAR RENTAL





Polestar - Glasgow Airport
check_circle
1 Polestar car rental quotations searched.
Popular Polestar models to rent:
About Polestar Rental Cars at Glasgow Airport
Introducing the Polestar brand - the epitome of Swedish luxury and innovation. This brand is recognized globally for its commitment to high-quality design, technological ingenuity, and eco-friendly initiatives. With a focus on building electric performance cars, Polestar aims to improve societal and environmental impacts of the automotive industry. Its vehicles echo the brand's values, offering a seamless blend of performance, comfort, and sustainability.
Polestar 2: Your Sustainable Companion for Glasgow's Urban Jungle
A trip to Glasgow is incomplete without exploring its rich cultural heritage and scenic landscapes. What better way to do that than in the comfort of a Polestar 2, offered by HERTZ.
The Polestar 2 is an all-electric, 5-door fastback that's perfect for both business and leisure travelers. It boasts a 275-mile range, making it suitable for long drives across Scotland's breathtaking landscapes or short, daily commutes in the city. The vehicle's avant-garde interior is a testament to Scandinavian minimalism, offering a serene space amidst the hustle and bustle of Glasgow.
The Polestar 2's intuitive infotainment system, powered by Google, offers seamless navigation and entertainment options. This feature, coupled with high-performance capabilities and zero CO2 emissions, makes it a popular choice among eco-conscious customers looking for an amazing Glasgow Airport Car Rental experience.
So whether you're a business traveler needing a reliable and stylish ride for your meetings, or a leisure traveler wanting to leave a smaller carbon footprint on your Scottish getaway, the Polestar 2 is your ideal match.
After a long flight, the last thing you want to worry about is transportation. But with the Polestar 2 waiting for you at Glasgow Airport, you can start your Scottish adventure the moment you land.
This luxury electric vehicle sets the tone for a memorable trip, offering comfort, style, and sustainability in one package. And who knows, it might even inspire you to embrace the electric revolution. So the next time you're searching for the best value Glasgow Airport Car Rental, consider the Polestar 2, and embark on a journey that's as exciting as your destination.
Polestar Vehicle Rentals by Group Available at Glasgow Airport
Which Car Rental Companies Offer Rental of Polestar Cars from Glasgow Airport?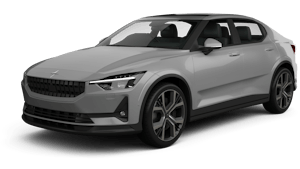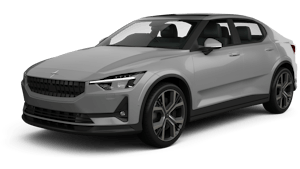 Polestar 2 Rental Vehicles - Specifications
Drive wheels
Front wheel drive
The specifications shown are for informational purposes only, we cannot guarantee the exact Polestar 2 vehicle model and specifications you will receive. For specific details you should check with the given car rental company at Glasgow Airport.
Polestar Vehicle Rental at Glasgow Airport - FAQ
question_answer Which car rental companies offer Polestar car rentals at Glasgow Airport?
The following car rental companies at Glasgow Airport offer a range of models of Polestar:
HERTZ
question_answer Which car rental company at Glasgow Airport offers the cheapest Polestar car rentals?
question_answer Which automatic Polestar cars are available to rent at Glasgow Airport?
The following automatic Polestar cars are available to rent at Glasgow Airport:
Polestar 2
Alternative Car Brands Available to Rent at Glasgow Airport
We have 120 different types of vehicles from 27 manufacturers provided by 17 car rental companies at Glasgow Airport.